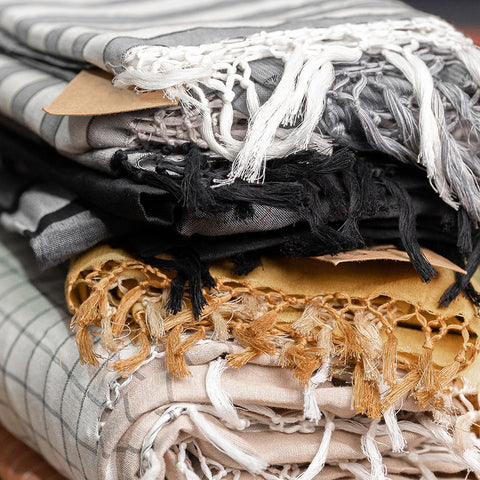 In A Crisis, How Does An SME Achieve Resilience?
The COVID-19 pandemic has had a devastating impact on the business environment in Sri Lanka. Due to movement control orders and rapid changes in consumer buying habits, many small and medium sized enterprises (SMEs) are facing the very real prospect of shutting down permanently, with grave implications for the livelihoods of thousands of workers.
For one of these businesses, Selyn, the pandemic was a test of resilience. How did they manage to stay afloat during the crisis while upholding their commitment to responsible business practices?
---
The following case study is the first installment in a series that feature companies putting responsible business practices to work in achieving business success. UNDP and the EU, joint partners in the Business and Human Rights in Asia project, applaud enterprises that put the UN Guiding Principles on Business and Human Rights at the center of their business strategies and operations.
Selyn's story began in 1991 in the village of Wanduragala in Kurunegala situated in the North Western Province of Sri Lanka. Sandra Wanduragala, Attorney-at-law, funded the company to provide jobs and empower local women. Starting with a workforce of 15, Selyn now works with close to 1000 artisans within its networks. The company grew to be one of the country's largest social enterprises, exporting its fair-trade products to over 40 countries around the world and retailing in premium sales outlets within the country.
Sustainability and respect for employees' needs are integral to planning Selyn's business operations.
As 90% of Selyn's workforce are women, the company has developed employment options that give its employees and networks sufficient flexibility to remain in the workforce.
Selyn also strives to be a plastic free enterprise by 2030. Further, production waste is used to make craft items such as jewelry and home items, ground fabric pieces are recycled to produce paper from pulp, and wastewater from fabric dye is treated and used to water vegetable gardens at the factory. Vegetables produced here are distributed free to workers.
But the crisis brought by the global pandemic disrupted normal operations and brought about new challenges for the company.
During the lockdown period of March/April 2020, Selyn's retail operations came to a standstill. With the island-wide lockdown, its export orders became jeopardized, either being cancelled, downsized or postponed, and the company found themselves in a zero-income situation struggling to pay employee salaries and meet other fixed overheads.
When faced with the choice of laying off their employees, the leadership was clear: no one at Selyn was to lose their jobs.
The management decided to introduce 5–20% executive level pay cuts to ensure that no layoffs were made during the lockdown period. All artisans were to receive a basic allowance to meet their basic expenses. Orders made to craft artisans outside Selyn's direct network of handloom weavers were honored and necessary payments made to ensure their survival.
Health and safety measures were imposed to ensure the safety of employees. In the factories and workshops, Selyn introduced regular temperature checks and distributed herbal drinks among staff to boost their immunity as per the advice of Sri Lankas health authorities.
The company also provided PPE equipment to its workers, organized daily transport services allowing employees to travel to work without using public transportation.
Selyn already had flexible employment options and day care facilities to support women with elderly parents and children. During the crisis, work-from-home arrangements already widely used among more than 300 direct employees and the company's extended network of independent homeworkers were also further encouraged.
---
Source: UNDP Sri Lanka